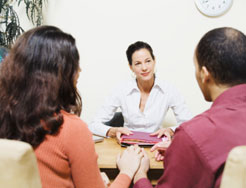 Attached is an example copy (PDF) of a Family Report. It is composite of several documents, including several introductory sheets and a resume of the report writer.
Every case is different, but it can be useful to see examples of mediations, parenting plans, orders, affidavits, family reports, etc. Seeing examples and samples can help demystify, in some small measure, the procedures and the processes. And from this a person can get an idea of some of the issues covered and to consider in how they behave and how they develop their own case.
All names, places, dates and other identifying information have been changed in the attached.
[
]
Download File...